Other Brands
Isabeli Fontana looks ready for her closeup on the March 2018 cover of ELLE Italy. Captured by Gilles Bensimon, the Brazilian beauty wears a sparkling top with her hair in tousled waves. For the accompanying spread, Isabeli embraces glamorous styles perfect for the spring season. Stylist Alberto Zanoletti dresses the brunette in a mix of denim, sequined tops and whimsical prints.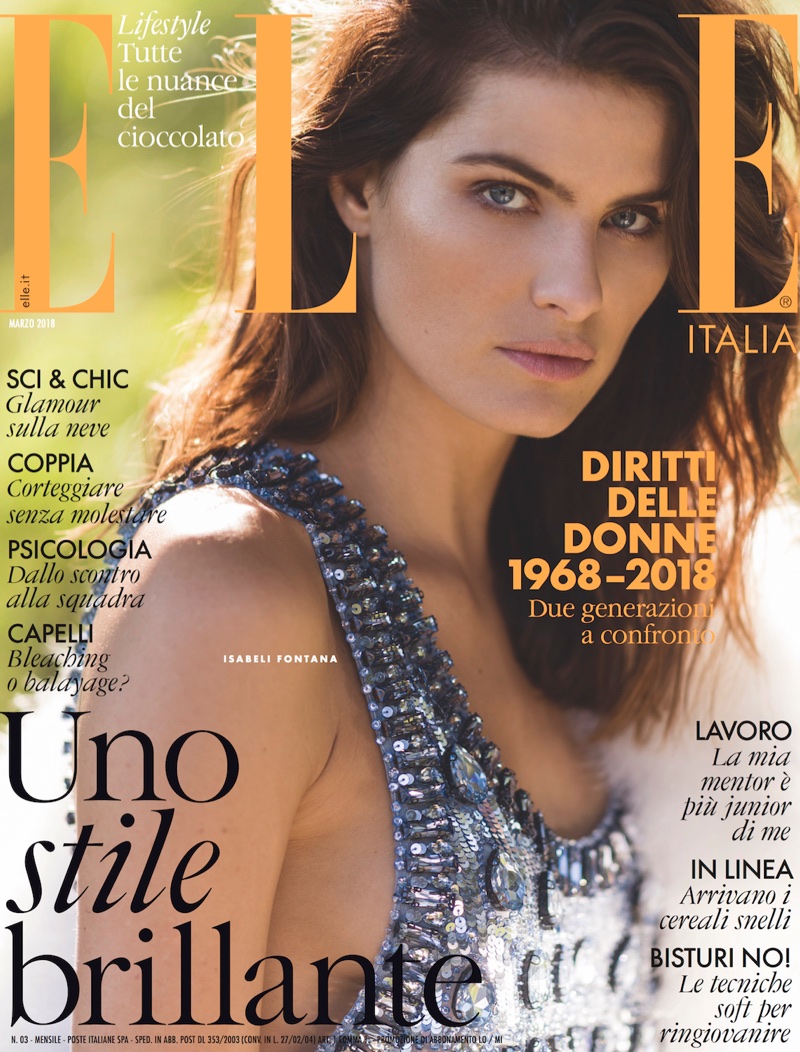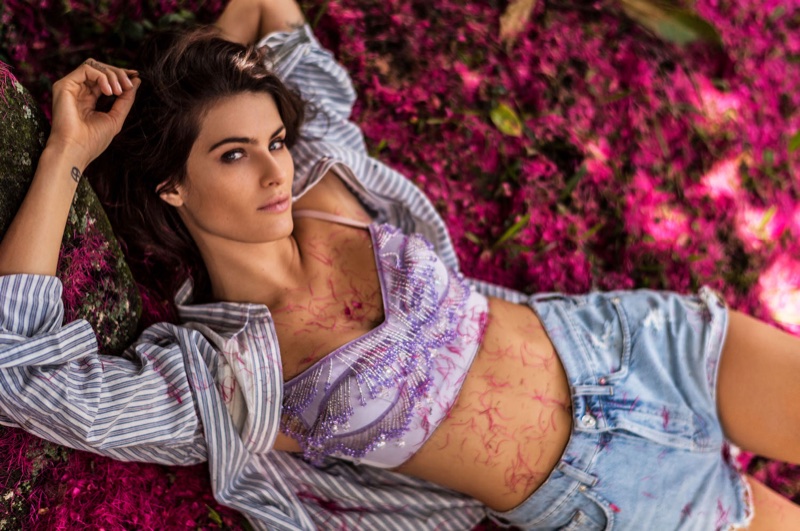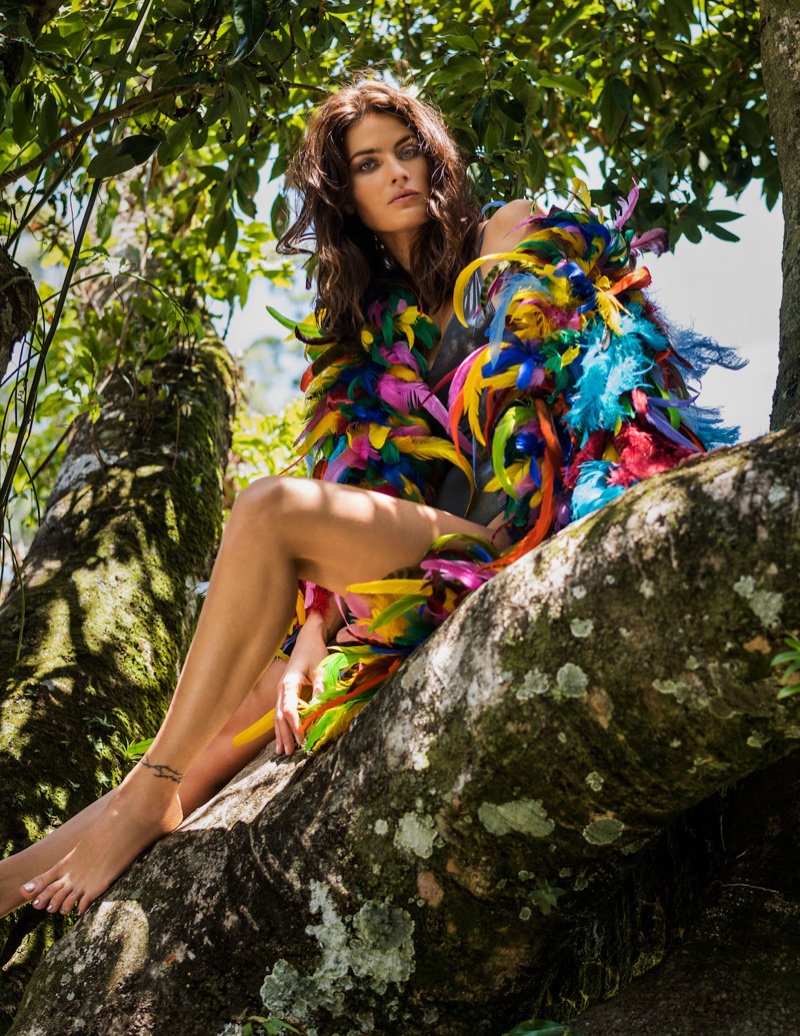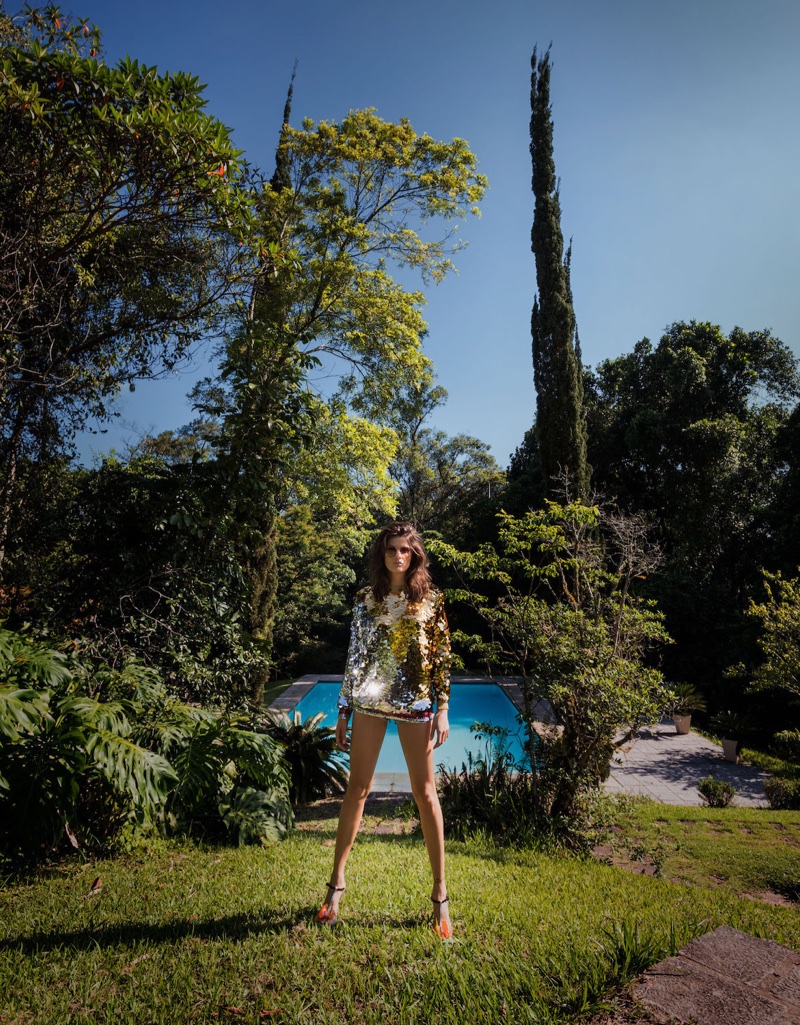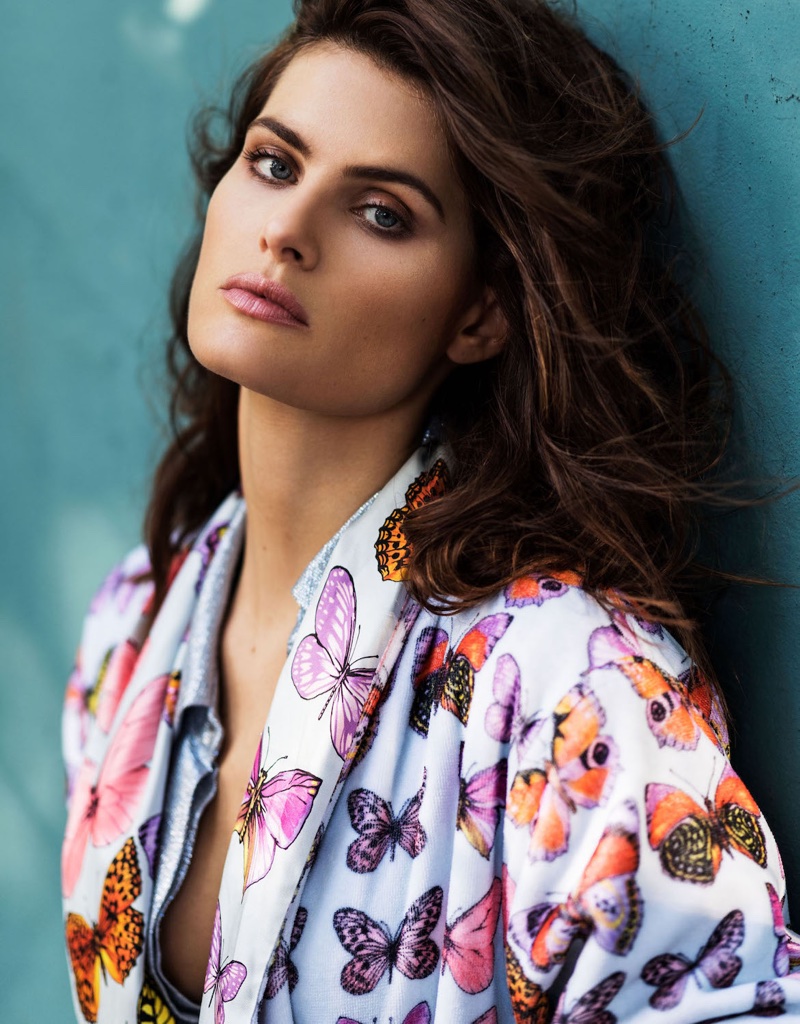 Other Brands
The appreciation of Australian fashion apparel is universal. From the runway looks to the high street and retailers across the globe, the Australian fashion industry is coining it internationally and putting the country on the global style map. The industry nets $12 billion for the Australian economy every year. But the likes of David Jones, Willow, Bec & Bridge and Dion Lee did not get there with sartorial savvy and sketch pads alone. Being a breakthrough designer is as much about understanding textiles as it is about the appreciation of sharpening vital business acumen.
UNDERSTAND THE BUSINESS BASICS
Business acumen includes understanding the tax implications of various business models; namely, CC, PTY, partnership or trust and importing and selling any products across the border, keeping a spreadsheet of wardrobe stock and being on top of cost control at all times. Invariably, designers usually use closed corporations or buy shelf companies if they're operating in a jurisdiction where they can't register new CCs, and incorporate as a PTY (Ltd) later.
CCs are popular as they don't have burdensome auditing or financial statement obligations. But, in order to be taken seriously or when needing to issue shares to raise share capital, a private company is preferable. Most investors want to know what an entity's market capitalisation is before investing or the number of shares yet to be issued and the projected revenue that can be raised through this.
One practical way for young designers who typically shun numbers to undo financial aversion is to expose themselves to share acquisition and trading. Online platforms such as those offered by IG.com bring visibility to the market while an IG demo account provides online trading practice and a sense of how the markets and other elements (like CFDs) function.
UNDERSTAND THE FUNDAMENTALS OF HOW WELL-OILED (SEWING) MACHINES WORK
Speak to any established designer and they will most likely attest to the fact that it was, initially, all about staying afloat. Young designers need to have a firm grasp on the concept of retailer distribution models, and how much of the product price for a garment they'll receive each time a sale is made in Woolworths, for example. It's also valuable to know when a big retailer like Woolworths reconciles their books and pays over profit to the designer.
Some retailers work on profit per garment; others buy collections outright. Savvy designers need to understand who their market is and what the buying implications are during the conceptualising stage of a range, not afterwards. It is during this phase that input costs such as labour, fabric versatility and textile durability become critical. These affect pricing and long-term saleability and profit.
Some questions every designer has to contemplate include whether asking for cash on delivery versus delivery against payment is pertinent and how the business would be insured against risks such as defaulting creditors. Defaulting creditors are not necessarily solely big companies. They could be private clients who need urgent, priority dressing but possibly pay late, incurring design houses penalties along the way. This is where mentors become invaluable.
New designers often dream of interning at a well-loved label such as Romance was Born. This is when they should be asking those mentors to unpack their actual operational business models while taking their raw skill to new levels.
There's definitely a place in the Australian economy for design entrepreneurship. How well the ship is steered will depend as much on the financial acquisition and management skill of the entrepreneur as anything else.
Other Brands
The Chanel CC Filligree started as a practical version of the Vanity Case. Then a new flap bag version was created, then a smaller clutch with chain version. And now we proudly introduce the Chanel CC Filligree Backpack for the Spring Summer 2018 Collection Act 1. So if you really need a backpack, consider the Urban Spirit Backpack or this one.
The Design
The Urban Spirit Backpack looks a lot like the Classic Flap Bag, so if you want something distinctive, then the CC Filligree Backpack is a good choice. This backpack is also more streamlined and vintage-like. It's quilted to look chic and it's refined with woven chain leather strap for backpacking. But let's talk about the CC logo a bit.
This CC logo is crafted and stitched with leather. Then it's beautified with 4 studs on the end of each CC. But the leather-version of the CC logo reminds everyone in fashion of the Timeless CC, you know the one on the Timeless CC WOC. This CC is a vintage version.
This backpack is beautiful and the look is timeless. The space is endless and it can be worn any time of the day with casual or chic outfit. You can never go wrong with this bag.
The Interior
Just like any Chanel backpack, this version is designed with one large compartment. There is enough space to drop your laptop or tablet.
The Prices And Sizes
We do not have the style code, but the measurement is around 11.6' x 9.8' x 5.3' inches. We also do not have the prices, please check with the SA.
Other Brands
Sam Rollinson graces the pages of Harper's Bazaar UK's March 2018 issue. Captured by Agata Pospieszynska, the British model poses in a lush garden setting wearing spring's blooming fashions. Stylist Charlie Harrington dresses Sam in ladylike pieces ranging from luxe gowns to elegant separates. The brunette wears designs from the likes of Alexander McQueen, Dior and Balenciaga.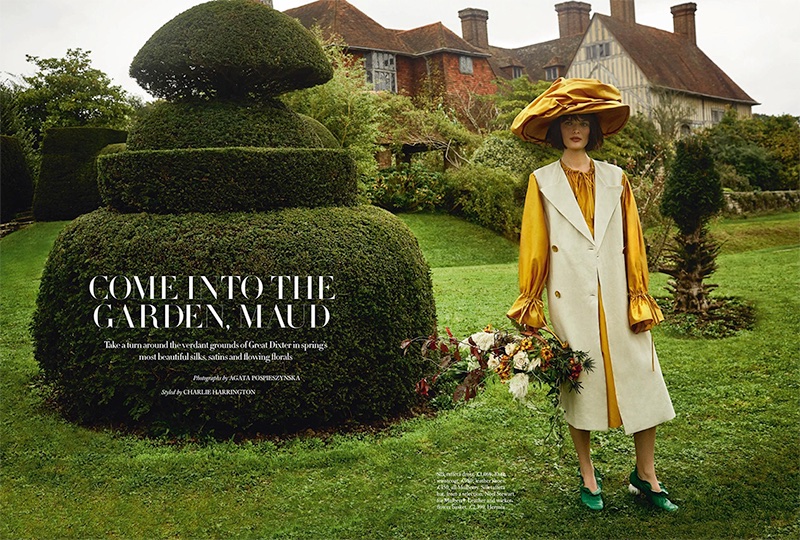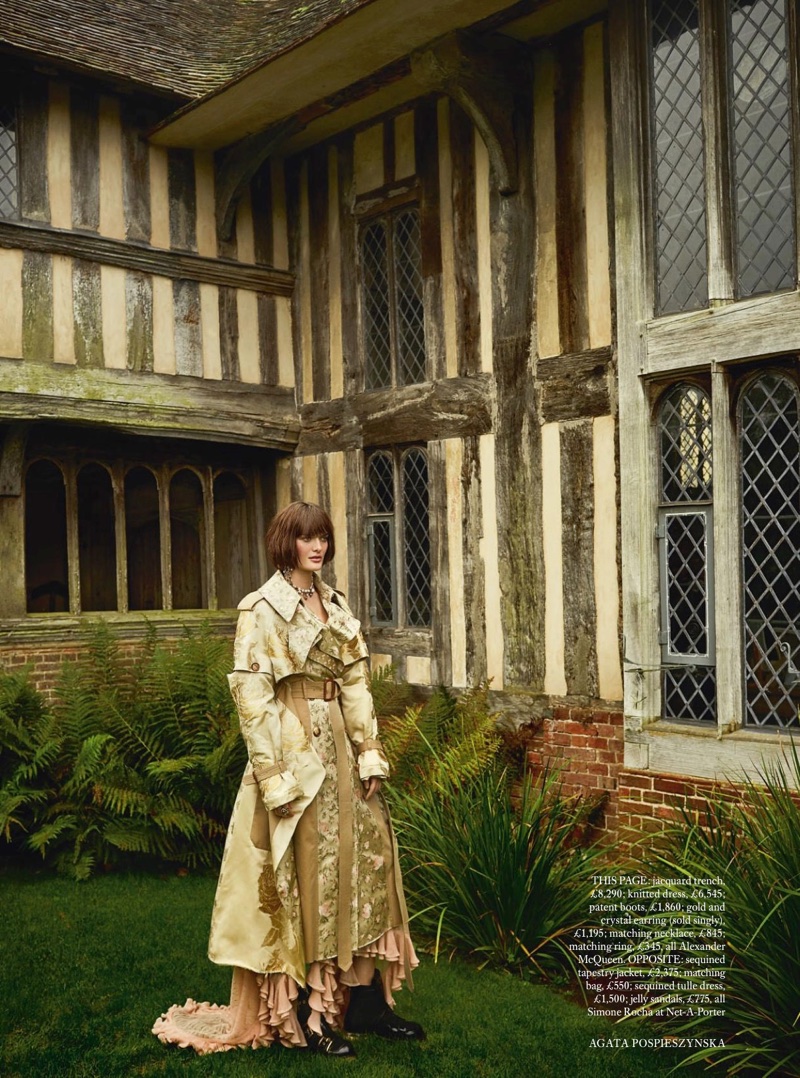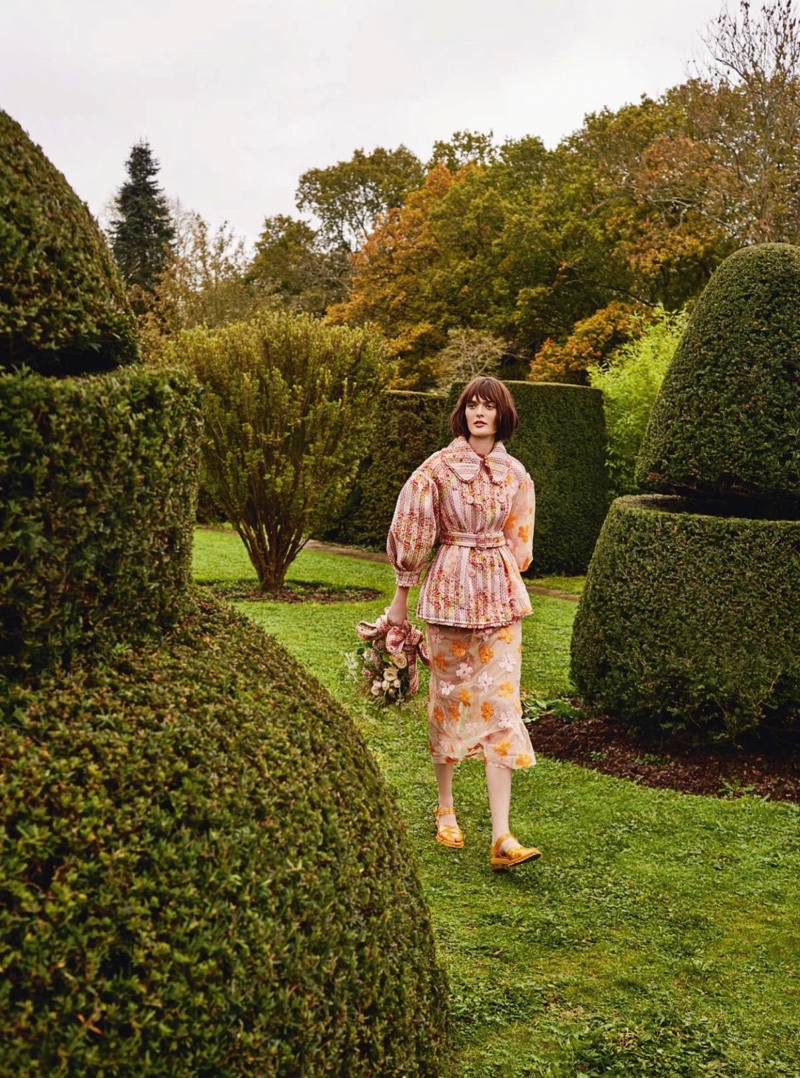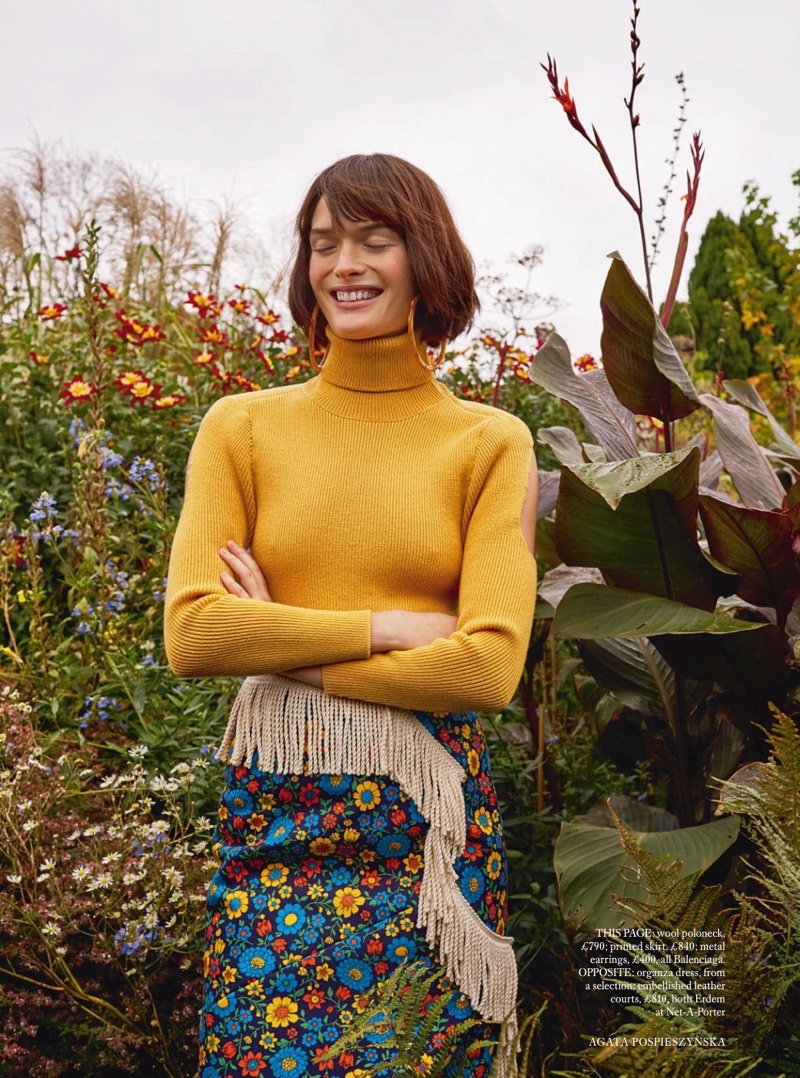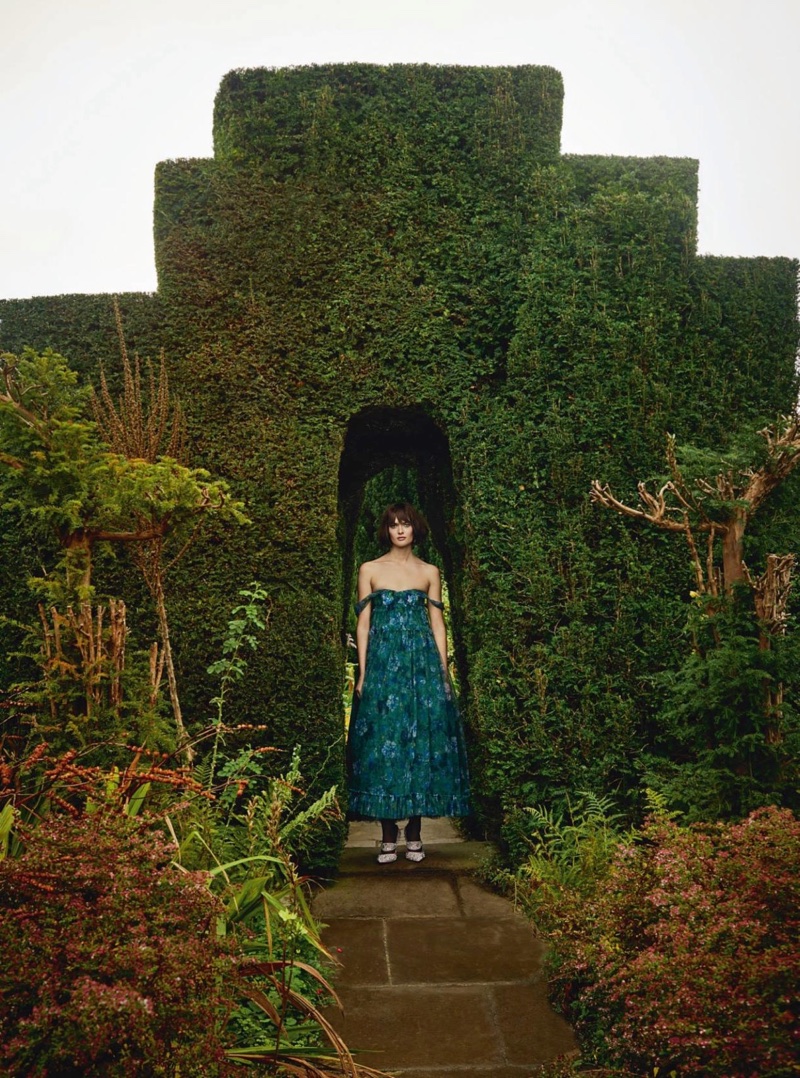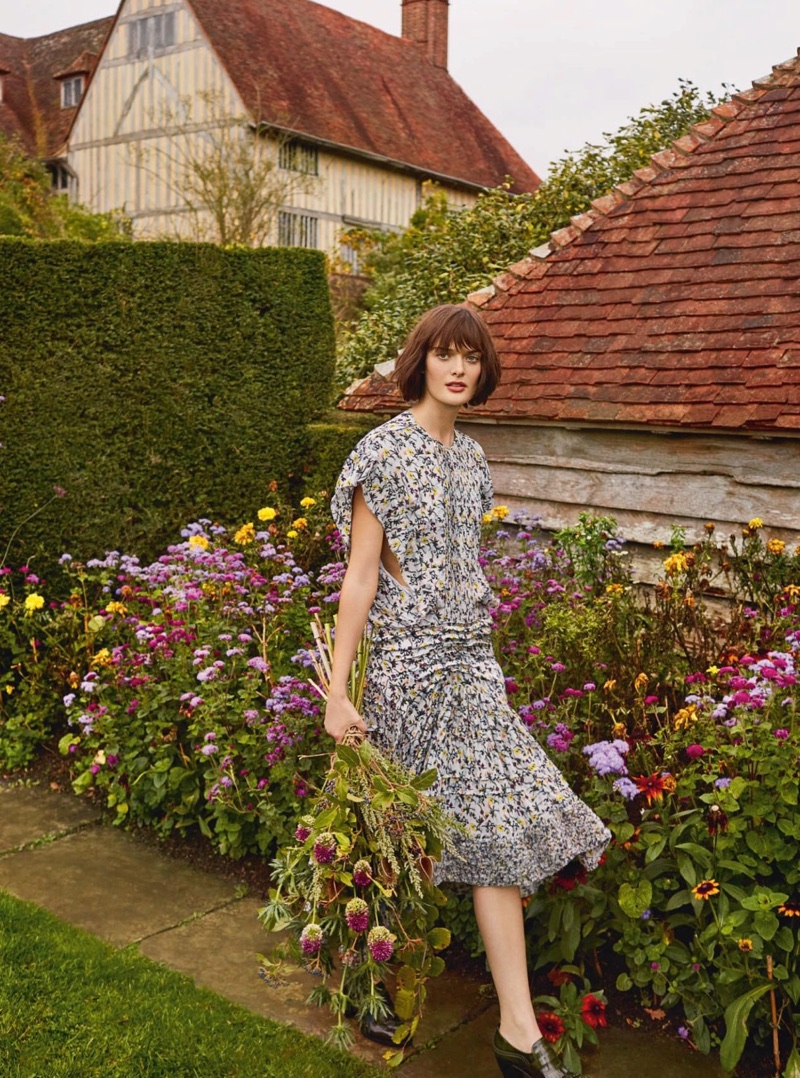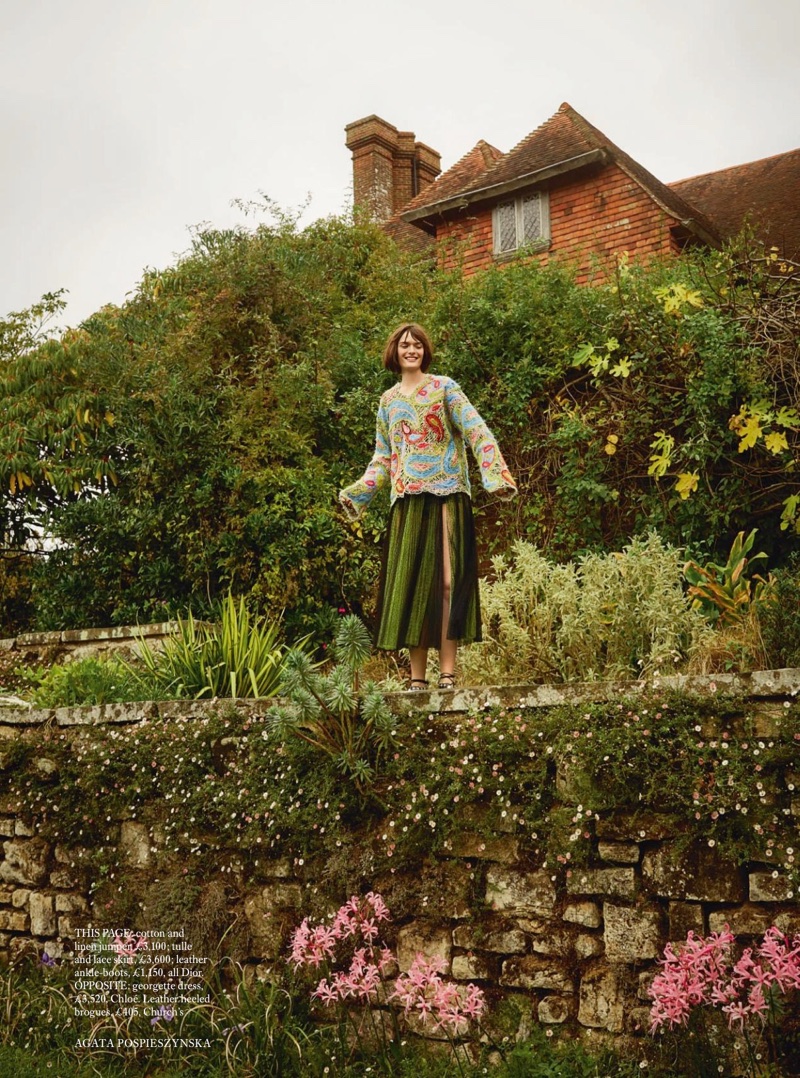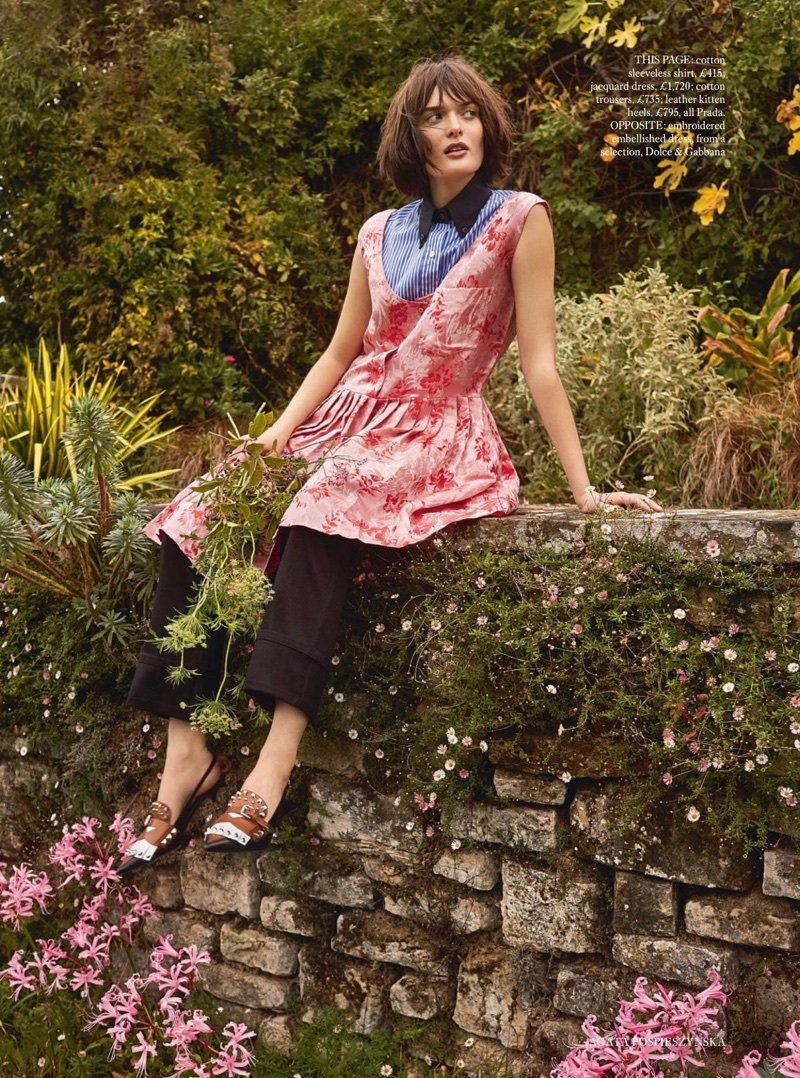 Other Brands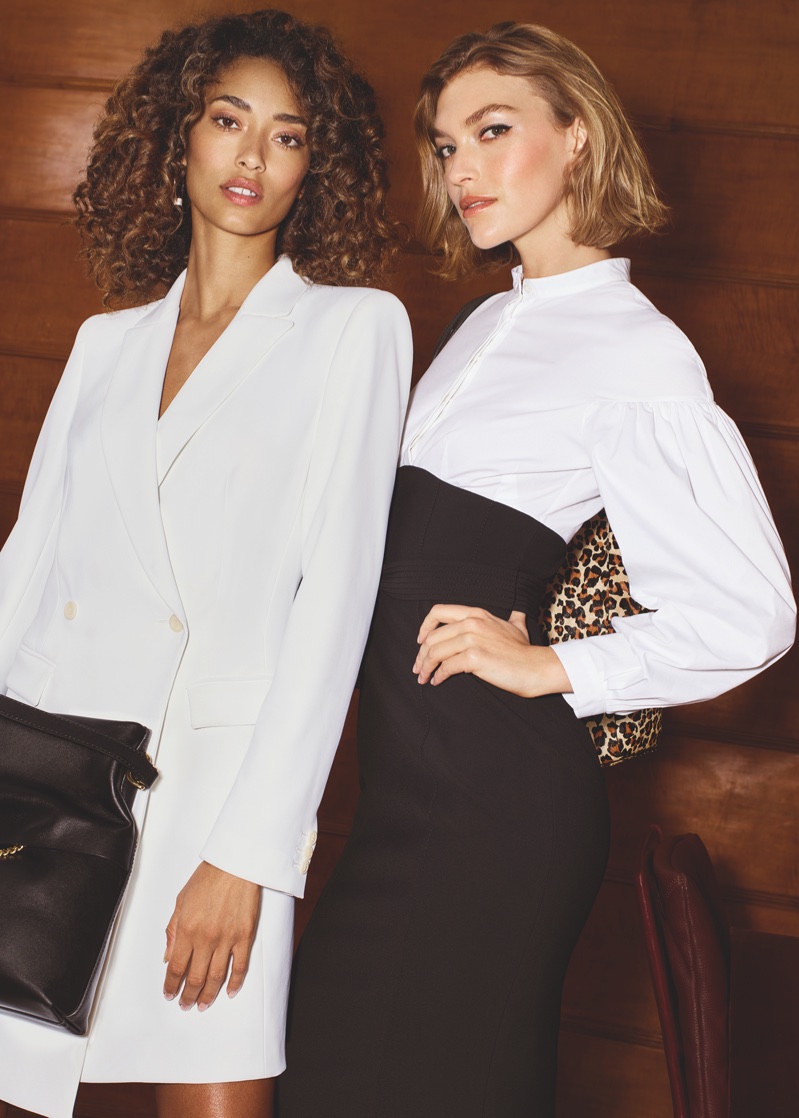 British fashion brand Karen Millen taps models Arizona Museand Anais Mali for its spring-summer 2018 campaign. Photographed by Laura Coulson, the duo poses in elegant looks perfect for the contemporary woman. The new season spotlights styles made for a work day or a night out. Stylist Naomi Millerdresses Arizona and Anais in tailored separates, ladylike dresses and chic knitwear. Chi Wong works on hair for the shoot with makeup by Ciara O'Shea.
KAREN MILLEN SPRING/SUMMER 2018 CAMPAIGN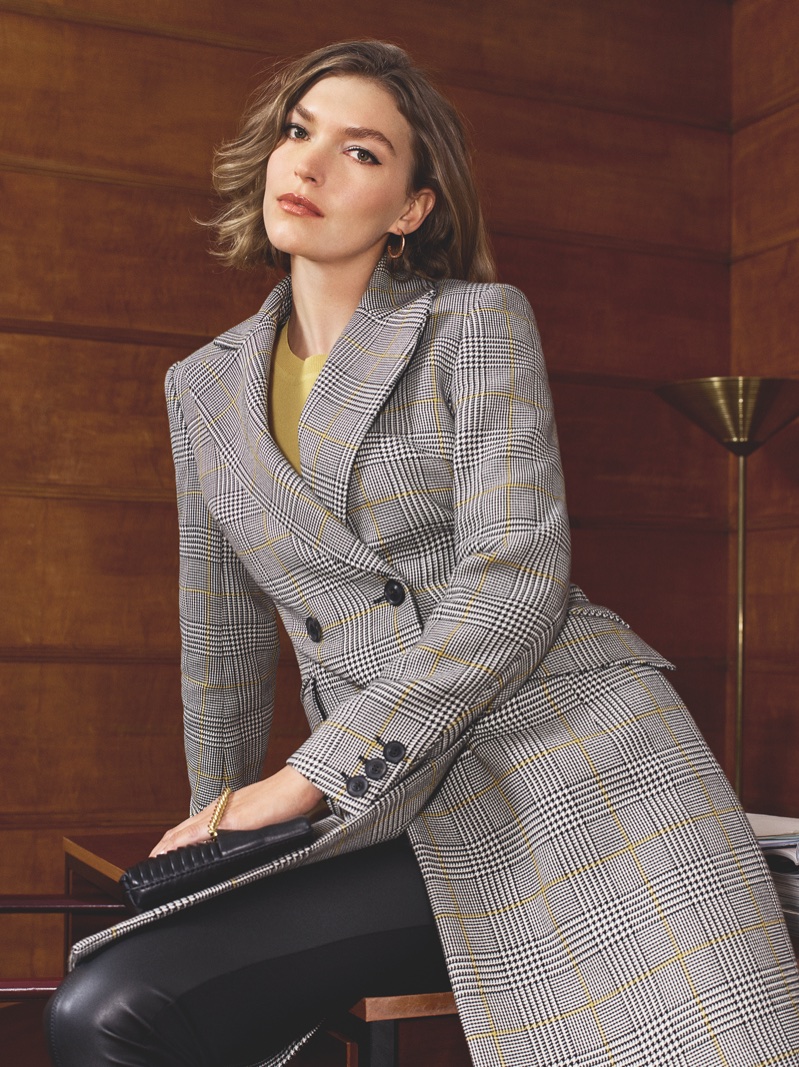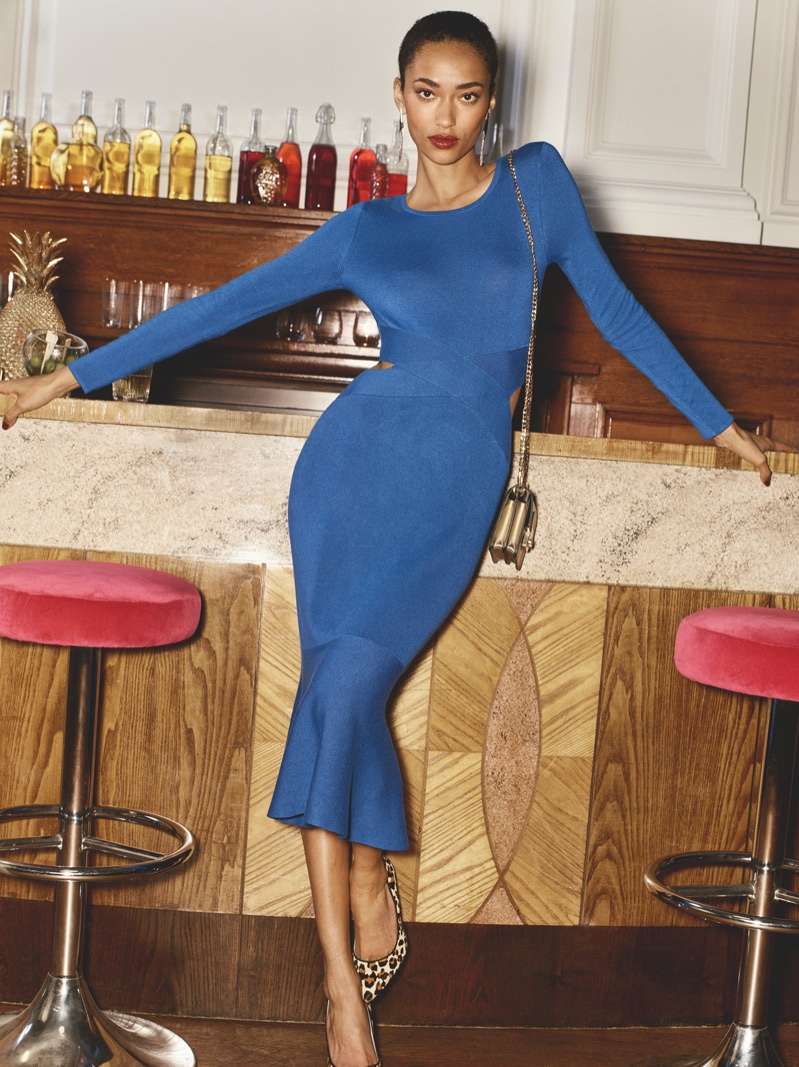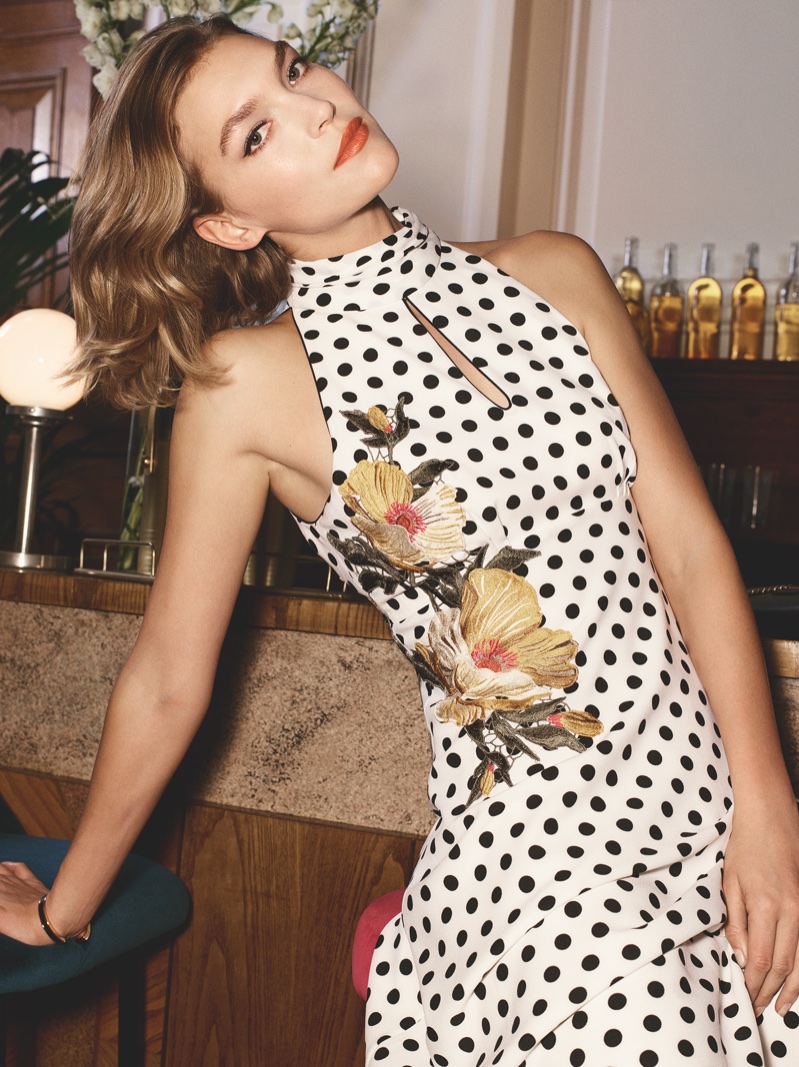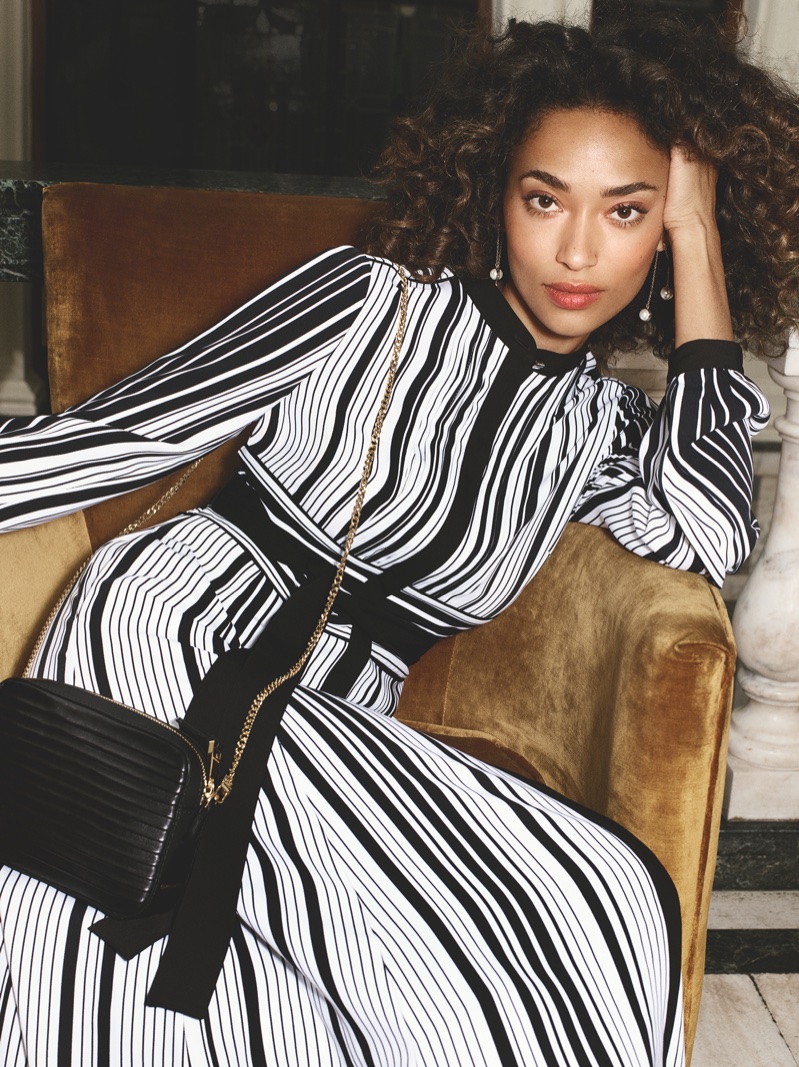 Other Brands
To really learn to appreciate the new Patchwork Waves Pattern Print of Louis Vuitton, you need to look more closely on the exterior with eyes on details. This pattern is specially created for the Cruise 2018 Collection, but it's ideal to match with urban looks or casual clothes. And perhaps it's perfect as well for the upcoming Spring and Summer seasons.
The Patchwork Waves Pattern is mixed with the Classic Damier Azur Checks on the Palm Springs Backpack Then a new layer has been blended on the top to create a sophisticated look. You will spot waves (or cloud-like) in multicolor black, red and dark red. It's balanced with the beige shade of the Damier Azur in the background.
On the Twist Bag, the Patchwork Waves Pattern has been combined with Epi Leather. So the blend depends on the type of handbag you choose.
This design is interesting and eye-catching, but is it fashionable enough to make you invest? Let us know in the comment section.
The Prices And Sizes
Louis Vuitton Palm Springs PM Backpack
Size: 9.5' x 14.6' x 5.5' inches
Prices: $2220 USD, $2880 CAD, €1690 EUR, £1580 GBP, $18000 HKD, $3000 AUD, ¥264600 JPY, 16800 CNY.
Louis Vuitton Twist MM Bag
Size: 9.1' x 7.1' x 3.1' inches
Prices: $4200 USD, $4700 CAD, €2750 EUR, £2570 GBP, $29900 HKD, $4900 AUD, ¥467640 JPY, 29400 CNY.
More Images And Colors
Categories

New Posts

Hot Posts